Liquid Ring Vaccum Pumps
MLR Series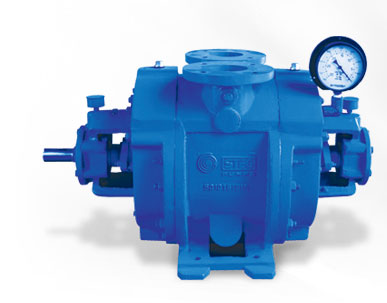 Design
MLR Series pumps are designed with improved concept in Liquid Ring Technology.
Machined to close tolarances ensures highest efficiency.
Designed for continuous duty applications.
Dynamically balanced impeller with aerodynamic design.
Applications
These pumps are used to handle air, gas, water, liquid etc...
These pumps are used in the industries like
List of Liquids which are suitable to handle by MGT series Rotary Gear pump.
Paper
Chemicals
Fertilizer
Distilleries
Railways
Asbestos etc...
Sugar
Marine
Mines
Textiles
Tyre
Coal Washeries in Power Plants
Pharmaceuticals
Food Processing
Solvent extractions
Oil Refineries